2018 starts off with another great Michigan Horseshoers Association Contest and Clinic.
The Michigan Horseshoers Association will host its 49th annual event and the last leg of the GREAT LAKES DERBY TRIPLE CROWN series at the Michigan State Livestock Pavilion, completely enclosed and heated, in East Lansing, MI . Judge and clinician Chris Madrid, CJF as well as guest speaker Dr. Adam Pendleton, DVM CJF.
WEDNESDAY: Preparation day …  Afternoon into evening ~ feel free to Set up your workstation and practice. See an event organizer for workstation location.
THURSDAY: Start the morning with a quick competitors meeting and a demo of class #1 & #2 for the Novice and Intermediate divisions while the Open guys get right into competition. After lunch, Chris will do Open division demonstrations while the Novice and Intermediate get two forging classes completed. Last, the Specialty forging class, all divisions will run at the same time. Concluding Thursday, a presentation on Tool Building from Chris Madrid.
FRIDAY: Begins with a live shoeing demonstration and discussion on horseshoeing by Chris Madrid. After a lunch break, the live shoeing events will occur. The day events will end with the Two Man Draft competition. Then, everyone is invited for a pavilion pizza party while we run the Jackpot Forging Fun Contest.
SATURDAY: Get in your seat for a great presentation from Dr. Adam Pendleton, DVM CJF presenting "Managing Hoof Distortion" and additional topics related to our work. Also, more tool building with Chris Madrid.
Our Live Three Man Draft competition will fill the afternoon and we'll conclude our event with an Awards Banquet and Live Fund raising auction in the auditorium.
BIG PRIZES THIS YEAR:
High Point Belt Buckles in each division, Payback with added money in forging & shoeing classes, 1st place trophy plaques, 1st to 5th place Ribbons, Three Man Draft team belt buckles, ribbons & checks, Michigan Artist Blacksmiths Association membership to the Creative Forging Champion.
Farrier Product Distribution is the Sponsor of
Our 2018 Contest and Clinic
Be sure to thank them with your support of their business. Since their founding in 1990, Farrier Product Distribution has remained committed to sharing useful and practical shoeing information and methods with farriers across the country.  Sponsoring clinics is just one way in which the company works to improve farrier knowledge and techniques.  In addition, FPD is well known in the industry for their pursuit and development of the best products to meet the needs of the farrier – and the horse.  With the best quality products – and the knowledge needed to use them – your job becomes easier and your skill always gets better.
Thanks also go out to these supporters of our Contest and Clinic;

 KAHN TOOLS
KEN DAVIS & SONS
YODER BLACKSMITH SUPPLIES
Chesterfield Farrier Service
Matt Johnstone – Chesterfield Farrier Service
Capewell
Castle Plastics
Black Bear Forge
West Michigan Horseshoe Supply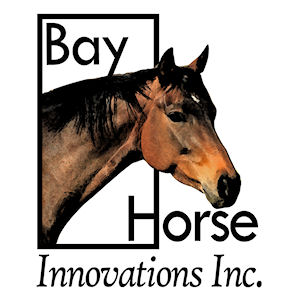 Bay Horse Innovations Inc.

Dick and Andrea Becker
Area Hotels: Comfort Inn, 2187 University Park Drive , Okemos, MI, US, 48864,
(517) 347-6690 Mention the MHA for group rates ($92 / $82 single)!
Candlewood Suites, 3545 Forest Road, Lansing, MI 48910, (517) 351-8181
NOVICE DIVISION
Class #1: 45 min. Modify One pair of keg standards size 0 with a fullered toe and quarter clips
Class #2: 55 min. Pair of plain stamped hinds with a fullered toe, quarter clips, six 5 city slims, nails. 11 1/2"x 3/8" x ¾"
Class #3: 90 min. Pair of plain stamped front bar shoes with a toe clip, six Delta 5 city slim, 14 1/2" x 3/8" x ¾"
Class #4: Live Shoeing Keg shoe with toe clip on the front foot or ¼ clips on the hind. Specimen, paired shoe
INTERMEDIATE DIVISION (AFA rules apply)
Class #1 : 50 min. Set of four plain stamped shoes 3/8 x 3/4, Fronts 11 1/2", punched for 6 Liberty 5 Slim, toe clips; Hinds 11", punched for 6 Liberty 5 Slim, quarter clips
Class #2: 45 min. Pair of front fullered straight bars, 14" x 3/8 x 3/4, punched for 6 Liberty 5 Slim nails
Class #3: 90 min. Kerckhaert– Liberty Specialty Forging Class; Hind Roadster Shoe, 11" x 1/2 x 1", hammer drawn toe clip, punched for 6 Liberty E6 Slim, 5 " wide x 5 5/8" long; Pony Roadster, 12" x 3/8 x 3/4, toe clip, punched for 6 Liberty LX60 nails; Sidebone Shoe, 11 1/2" x 3/8 x 3/4, hammer finished, punched for 6 Liberty LX60 nails
Class #4: Live shoeing, Plain stamped with toe clip on the foot. Specimen, ¾ fullered front side clips, 3/8 x ¾ x 12.
OPEN DIVISION (AFA rules apply)
Class #1: 50 min. Pair fronts, fullered, toe clip, 6 Delta 5 slim, hammer finished, 3/8 x 3/4 x 12, measures 5 3/16" x 5 3/16" & Pair hinds, fullered, quarter clips, 6 Delta 5 City slim, hammer finish, 3/8 x 3/4 x 11 ½, measures 4 ¾"wide x 5 3/16" long
Class #2: 45 min. Fullered front, 12" x 3/8 x 3/4, toe clip, 6 Capewell 5 City or 5 Slim, measures 5 3/16" wide x 5" long; Hind Roadster, 11" x 1/2 x 1, hammer drawn clip, 6 Mustad 6 ESL, measures 5" wide x 5 5/8" long
Class #3: 90 min. Three shoes from the AFA Delta Mustad Specialty Forging pool To Be Announced at competitors meeting
Class #4: Live Shoeing Front foot shod with 3/8 x 3/4, fullered, toe clip, 6 Capwell 5 City or 5 Slim. Specimen Roadster, 11" x 1/2 x 1, punched for 6 Mustad E6 Slim, 5" wide (tolerance +/- 2 millimeters)
TWO MAN DRAFT CLASS (AFA rules apply)
One pair of front shoes from 18" of 1/2" x 1 1/4, hammer drawn toe clip, scotch heels, fullered, and punched for 8 E10; and one pair of hind shoes from 17" of 1/2" x 1 1/4", 1/4, hammer drawn toe clip, scotch heels, fullered, and punched for 7 E10 (70 min class) AFA Rules
THREE MAN TEAM DRAFT CLASS (Two 90 minute Rounds)
One fullered front shoe, toe clip, & One fullered hind shoe, toe clip, on the horse, 1/2 x 1 1/4 .
Specimen shoes:
Shoe 1) Tool and Fullered caulk & wedge hind shoe, ¾" fullered, ¼ clips, six E6 nails, 10 ½" of 5/8 square
Shoe 2) Front fully fullered, deep seated bar shoe, toe clipped, seven E-7 nails, 17 x ½ x 1.
Shoe 3) Front plain stamped, toe clip, eight E-7 nails, 15 1/2 x ½ x 1.
No more than two Open division competitors per team
REGISTRATION FEES: Farriers – $100.00 for 3 days or $40.00 per day
Non-farrier Horse owners – $10.00 per day
REGISTRATION FEE DISCOUNT FOR ANYONE WHO ENTERS THE CREATIVE FORGING CLASS.
You do NOT need to be participating in the other Competitions to enter our Creative Forging Class., it's open to everyone.  It was created to provide Farriers with an opportunity to show that their skills in forging steel and their personal creativity can be combine to make a worthy artistic or functional item. This is an opportunity for you to create a non-equine themed item. Past entries were very diverse, covering jewelry, wall hangings, treasure chests, knives and much more. SHOW YOUR FORGING SKILL!  Items entered in the Creative Forging Class are judged by everyone who attends this event. Creative Forging items are a donation to the MHA and are auctioned off with the money going to support of the MHA, a non-profit Farrier Association. Winner's get Bragging Rights, and a Michigan Artist Blacksmiths Association membership.
CONTEST ENTRY FEES:
Live Shoeing & Forging Classes: $35.00 per class
Two Man Live Shoeing Class: $35.00 per team-mate
Three Man Team Draft Class: $30.00 per team-mate
Banquet: $25.00 per plate
Contest Rules:
1. YOU DO NOT NEED TO QUALIFY FOR LIVE SHOEING~ everyone gets the chance to win our wonderful travel trophy in honor of Robert Reaume and a Rusty Brown Money Clip to keep for the Best shod foot Award.
2. The use of mechanical devices is prohibited.
3. Rasping is permitted unless otherwise specified.
4. Specimen shoes will be provided.
5. Abusive or unprofessional behavior will be grounds for disqualification with entry fees forfeited.
6. All competitors must have free standing units.
7. Judges decision is final.
8. Horses will be determined for contestants by the means of a drawing.
9. All entries made during the contest become property of the MHA. Shoes may be returned to competitors after the banquet.
10. A suitable nail is to be used unless otherwise specified.
11. No practice steel will be available.
12. Changes to the schedule and events can be made at the discretion of the MHA Contest and/or judge.
13. Any circumstances not covered here will be resolved by the contest Judge.
14. All contestants are asked to bring a hand made item which will be donated to the auction. Thank-you!
15. Jackpot Fun Forging class winner is determined by largest price in the live auction. GRAB A PARTNER & JUMP IN THE FUN!
16. Creative Forging Class There is a no entry fee. You do not have to enter any other classes and items should be made prior to the contest. Judging will be by the public. All items must be donated to the auction. We request that everyone enters this class. (Receive a registration discount when you enter) MABA membership to winner! Sponsored by Michigan Artist Blacksmith Association
PLEASE TELL JENNIFER THAT YOU ARE ATTENDING, AND RESERVE YOUR THREE MAN DRAFT HORSE
(906) 440-2537 or email Jennifer@MichiganHorseshoers.com
Judge & Clinician:
Chris Madrid, CJF Stanley, New Mexico
Chris Madrid is from Stanley, New Mexico where he currently runs Madrid Horseshoeing Inc. He got started shoeing by attending Mesalands Community College Farriery Program in Tucumcari, NM from 2003-2005. Chris then worked for three different farriers while starting his own business. Chris started competing in 2005. He has been on the World Championship Blacksmiths Horseshoeing Team 8 times including this year. Some of Chris' achievements are making the top ten at Calgary two times, winning National Champion in 2012, and 2015 with the WCB, also Nation Champion in 2015 with the AFA and being part of the winning team at the World Horseshoeing Classic in 2012. He enjoys blacksmithing, hiking, fishing, and competing in horseshoeing contests. His biggest influences in the farrier industry are Craig Trnka, Jim Poor and Jim Keith. He plans to continue his farrier education with the World Championship Blacksmiths and all other associations going forward.
Adam Pendleton, DVM CJF Marblehead, Ohio
Dr. Adam Pendleton is only the seventh person in the world to hold both a DVM and CJF. Beginning shoeing horses at the age of 13 alongside with his father, Pendleton became a CF at age 15 and CJF at 19. After many successful years as a farrier, he attended veterinary school with hopes of bridging the ever-growing gap between veterinary medicine and farriery. He apprenticed with some of the best veterinarians and farriers in the U.S. and abroad, including a month at the Lingehoeve Veterinary Clinic in the Netherlands, one of the leading diagnostic imaging centers in the world. Dr. Pendleton graduated from The Ohio State University's College of Veterinary Medicine in 2013 and by the fall of 2014, opened his own practice, Performance Horse Medicine & Podiatry, LLC. The practice is solely equine-based, with an emphasis on podiatry and lameness issues. Today Dr. Pendleton shares his more than 21 years of farrier experience and veterinary training presenting at such places as the prestigious William Woods University, and for organizations such as the British Morgan Horse Society in Hereford, England. He remains very active with farrier's associations both on a local and national level, and heads his practice out of Marblehead, Ohio. Learn more at handforgedvet.com