2019 Annual Contest and Clinic – Celebrating 50 Years
Our 2019 Contest & Clinic is again held at the Michigan State University Livestock Pavilion, completely enclosed and heated, located in East Lansing, MI January 3-5, 2019 (schedule below subject to change as plans develop)
WEDNESDAY: Afternoon into evening ~ Set up and practice
THURSDAY: Start the morning with a quick competitors meeting and a demo of class #1 & #2 for the Novice and Intermediate divisions while the Open guys get right into competition. After lunch, Lamar will do Open division demonstrations while the Novice and Intermediate get two forging classes completed. Last, the Specialty forging class, all divisions will run at the same time. Concluding Thursday, a presentation on Tool Building from Lamar.
FRIDAY: Begins with a live shoeing demonstration and discussion on horseshoeing by Lamar Weaver. After a lunch break, the live shoeing events will occur. The day events will end with the Two Man Draft competition. Then, everyone is invited for a pavilion dinner party while we run the Jackpot Forging Fun Contest.
Guest speaker: Doug Russo, CJF AWCF
SATURDAY: Get in your seat for a great presentation from Doug Russo, CJF AWCF presenting " Treatment Options for Lameness combined with Radiographic Interpretation for Farriers" and additional topics related to our work. Also, a very special presentations from Ken Mankel and who is one our founding mentors of the Michigan Horseshoers Association.
Our Live Three Man Draft competition will fill the afternoon and we'll conclude our event with an Awards Banquet and Live Fund raising auction in the auditorium.
BIG PRIZES THIS YEAR:
High Point Belt Buckles in each division, Payback with added money in forging & shoeing classes, 1st place trophy plaques, 1st to 5th place Ribbons, Three Man Draft team belt buckles, ribbons & checks, MABA membership to the Creative Forging Champion
Area Hotels: Comfort Inn, 2187 University Park Drive , Okemos, MI, US, 48864,
(517) 347-6690 Mention the MHA for group rates ($80.75 by 12/23/18)
Candlewood Suites, 3545 Forest Road, Lansing, MI 48910, (517) 351-8181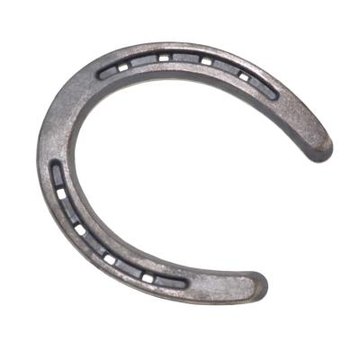 50 and Up Contest
A 50th Anniversary Contest would not be complete without a 50yrs. and older class…. Class Judge will be Craig Trnka! You must be at least 50 yrs. old to enter, prize money is added to this class, bragging rights, and a hand forged trophy! You can 'steal' a station that is already set up, no need to worry about equipment! Pack your favorite hammer and tongs!
For the 50th Anniversary Contest and Clinic the Michigan Horseshoer's Association will host a special competition for all you 50 year old, or older, 'Masters'. This is your opportunity to show that there is still some fire in your forge by competing with farriers in your own age group.
This special 'Masters' class will be judged by Craig Trnka. This event will take place on Saturday at the same time the Draft Horse Class is taking place. Those 50 and Up competitors who have entered the Draft Horse Class will be given an earlier opportunity on Thursday evening to make the competition shoe.
The 50 and Up class at the Michigan Horseshoers Association 50th Contest and Clinic will use these dimensions for the contest shoe shown below; 13 1/2″ X 3/8″ X 3/4″ It measures 4 7/8″ wide by 5 3/4″ long all measurements where done square.