MHA

50 Year Anniversary

–

Contest and Clinic
Was Held January 3 – 5, 2019
Contest Results should be on the MHA Facebook page pretty soon and will also be posted here as soon as possible.
---
2019 MHA Anniversary Event Contest Judge and Clinician Lamar Weaver CJF, Denver, Pennsylvania


Lamar Weaver, CJF – Facebook Profile Image
Lamar Weaver, CJF, began his horseshoeing career in 2003, working as an apprentice for four years. He started his own practice in 2008, becoming a full time farrier, shoeing and trimming a variety of horses. His practice now mainly consists of dressage and event horses. In 2008 he also started competing and working towards completing the AFA certification program, passing the CF test in 2009 and CJF in 2012. He has been a very active competitor as an AFA Team member in 2013, and a member of Team WCB from 2015-2017. Due to his achievements, he has had some outstanding opportunities to compete in some great team and individual competitions in the States and abroad. He enjoys and appreciates the camaraderie, as well as the education, knowledge and skill that can be gained through competing and being judged by your peers. He feels very honored to be asked to share his experience and knowledge through working as a clinician and judge. Outside of horseshoeing he enjoys hunting, shooting, and spending time outdoors.
---
Guest Speakers at the 2019 MHA Contest and Clinic
Ken Mankel – Doug Russo
Ken Mankel, a Founding Member of the MHA
Ken Mankel trimmed his first horse when he was 14 years old, later he received his formal farrier schooling in 1955 through his service with the United States Army at Fort Carson, CO. After being discharged from the service, Ken returned to the Grand Rapids area where he began riding horses as his shoeing business was building. He met and married Mary, began a family, and worked at the Fisher body plant as well, there were good wages and benefits available with the industrial boom post war. In the late 60's Ken made his first gas forge. For more than 30 years, beginning in 1971, Ken also produced his Mankel brand anvils as well. Ken was inducted into the International Horseshoers Hall of Fame in 1999. Ken has four children, his second son, Mike, followed his father in the farrier career. Ken is retired now and traded mule riding for golf, which he admits he's not as good at! Ken and Mary do a bit of traveling and can often been seen at some of the farrier events and trade shows.
Ken Mankel spoke about the creation of the Michigan Horseshoers Association.
Click here to see the video of Ken Mankel's presentation
---
Doug Russo, CJF AWCF, Iowa State Farrier Clinic
Doug Russo, CJF, AWCF, is the Resident Farrier of the Iowa State University College of Veterinary Medicine and is the Instructor of their Farrier Course. Doug is a Past President of the Michigan Farrier's Association and has been exceptionally active and supportive of the Iowa Professional Farrier's Association. He is an active participant in several committees of the American Farriers Association and is currently Chairman of the AFA Equine Research Committee.
Doug Russo began his full time career more than 15 years ago through an apprenticeship with Richard Becker CJF. He served as president of the MHA as well as several years on the MHA board of directors. He is a past board member of the AFA, current approved tester as well as the chairman of the AFA's research committee. He is an AFA Certified Journeyman Farrier as well as an Associate of The Worshipful Company of Farriers. He is currently employed by Iowa State University College of Veterinary Medicine, where he serves as resident farrier. In his role at ISU, he teaches a two week rotation for fourth year veterinary students as well as lectures for the half semester lameness elective. He also works in support of ISU's veterinary surgeons preforming therapeutic farriery. In his role at ISU Doug is committed and passionate about improving the educational opportunities for vet students with a goal of improving their knowledge of farriery and instilling a trust and understanding of how farriers work. In the end his goal is improving Vet/Farrier relations. Doug enjoys spending time with his wife and three kids. He is a hobby artist blacksmith and knife maker and enjoys time spent on his horse.
---
2019 Contest Results
---
---
MHA President interviews Charter Member
Jennifer Horn – Dwaine Morgan

---
---
---
These companies, and individuals, supported the
2019

MHA Contest and Clinic. Please support them!
Michigan State Farrier School
---
Well-Shod
---
Hoofjack
---
Flatland Forge
---
Saddlewood Horseshoe Supply
---
Yoder Blacksmith Supplies
---
Farrier Product Distribution
---

Dick and Andrea Becker sponsor Best Shod Foot
---
Delta Mustad Hoofcare Center
---
Ken Davis & Sons
---
Castle Plastics
---
Black Bear Forge
---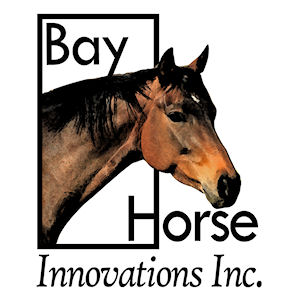 Bay Horse Innovations Inc.
---
Michigan Artist Blacksmith Association
---
Bloom Forge
---
MultiToolUSA
---

GoHorse Business Directory
---
Anvil Brand Shoe Co.
---
West Michigan Horseshoe Supply
---
Vettec Hoof Care
---
Life Data Labs
---
Hawthorne Products
---
GE Forge & Tool
---
Rusty Brown
---